Take out Menu
Have a look at out take out menu
Chili Hots Specials
Hungryman Burger
Two 1/3lbs patties covered in mushrooms, bacon & cheese served with french fries & mac salad.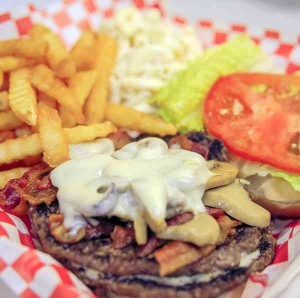 Chili Hot Dog
Tasty hot dog made with our homemade chili with onions on top.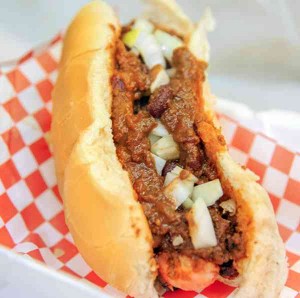 Loaded Fries
Loaded fries covered width nacho cheese, bacon and buffalo sauce by taste.
Fried Hot Dog
1/4lbs Zweigles red hot topped with our homemade chili served with our homemade chili served with a bag of chips.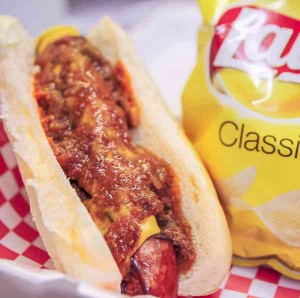 About
It was the year 2000 that life would really change for brothers Dimitri and Pete Stojanov. With dreams in mind and suitcases in hand, the Stojanov brothers said farewell to their homeland  Macedonia, and  along with their parents, took the long awaited journey to make America their new home. Coming to the land of opportunities, the brothers' ideas of what their futures could be were endless, but one common wish they both shared was to eventually own a business of their own someday.
Upon arriving in the U.S., Pete was thrown into the bustling kitchens of his uncle's restaurant. For Pete, it was this new opportunity that led him to discover his passion for cooking.  While Pete explored his new found talent in the kitchen over the next 12 years, Dimitri continued his career playing professional soccer for the first 5 years and from there, established a position in the machining industry. With this industry taking a hard hit from a rocky economy, Dimitri faced one too many disappointing layoffs.  It was at this point that the idea of pursuing a business of their own went from a future goal to a real-time decision.
After a few months of discussing the possibility of opening their own restaurant, brothers Pete and Dimitri stumbled upon the perfect location at 3774 Chili Avenue as the future of Chili Hots. They quickly seized the opportunity and On January 11th, 2012 the doors to Chili Hots opened to the public.
Chili Hots is a family-owned business that aims to serve up tasty, quick meals at reasonable prices, either to enjoy within our fun, friendly atmosphere or take out to enjoy elsewhere. We strive to serve only the best meals and make your experience one to remember. We also offer a full homemade catering menu. From all of us at Chili Hots, thank you for your business!